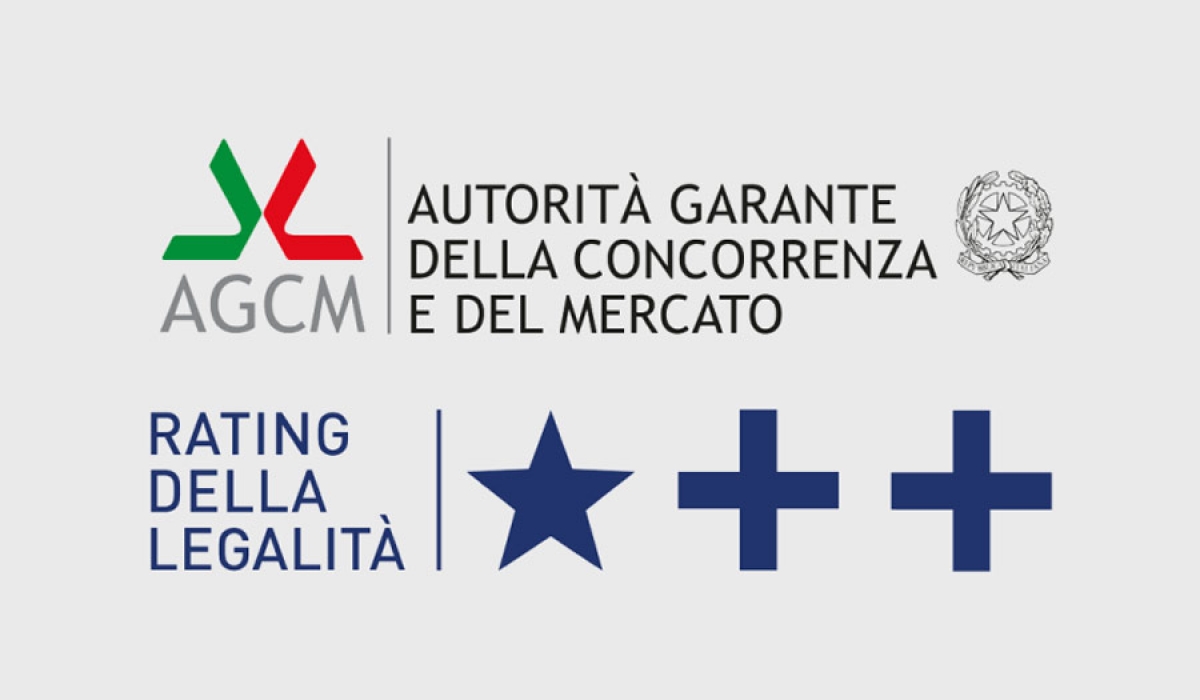 The Competition and Market Authority awarded Garbo Srl the Legality Rating with the score: ★++
Notice is hereby given that the Competition and Market Authority (Autorità Garante della Concorrenza e del Mercato, AGCM) at its meeting on October 11, 2022, examined the application for the award of the Legality Rating filed by you on September 14, 2022. On the basis of the statements made, as well as the outcome of the evaluations carried out, the Authority resolved to award it to GARBO S.R.L. (C.F. 02061390031) with the following score: ★++.
Garbo will be included in the list provided for in Article 8 of the Regulations. Pursuant to Article 6(1) of the Regulations, the Legality Rating has a duration of two years from issuance and is renewable upon application.
The renewal of the Legality Rating was decided in accordance with Article 2, paragraph 1, of the Regulation adopted by the Authority in Resolution No. 28361 of July 28, 2020.
What is the Legality Rating
According to the Authority's website, the Legality Rating is a reward institution that hardens the reputation of economic operators who achieve it, entitling virtuous companies to obtain benefits when applying for public or bank financing and when participating in procedures for the award of public contracts.
The signed document provides as areas of collaboration the exchange of information for the issuance, renewal, downgrading and revocation of the Legality Rating, as well as allows the organization of mutual training activities in subjects of common interest and finally facilitates the exchange of best practices and lessons learned.
At present there are almost 10 thousand companies that have obtained the Legality Rating, and since the implementation of the Protocol to date in almost 9,000 cases there has been effective cooperation with the Carabinieri Corps.
The Memorandum of Understanding on Legality Rating, which has a duration of five years, is an example of synergy of public administration and effective cooperation between institutions in favor of businesses.